As part of Edinburgh Printmakers' response to the COVID-19 pandemic we have curated a selection of artworks, spotlighting internationally renowned artists working in printmaking. Created in collaboration with our studio team, these bespoke editions span our 50 years + of printmaking history and offer an opportunity to view and purchase rare works whilst supporting some of Scotland's best-known artists.
Some of Scotland's most well known living artists are featured in the collection and this is your chance to have one of their works on your wall.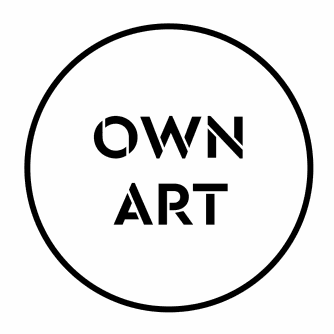 Living artists can be directly supported with the help of Own Art, spreading your payments across a longer period so Callum Innes' CMW1 or Rachel MacLean's The Lion could be yours for just ten monthly payments of £47.50 over 10 months interest free (see the Own Art section on the website for more information about how you can support the work of some of Scotland's living artists.) Prices start at £220.
We publish original fine art prints in limited editions. In addition to being signed by the artist, each print in an edition is given an edition number, written as a fraction. The number to the right of the slash indicates the edition size, while the figure to the left is the individual print's number. We emboss EPW in the paper to mark that an edition was printed at EP, reinforcing the print's authenticity.
There's never been a more important time to support artists and their work – and whether you're an established collector or buying your first print we hope you'll enjoy exploring the works we've chosen and take the opportunity to discover artworks by artists we have enjoyed collaborating with. Whether buying for your own home or as a gift these limited edition prints are a rare opportunity to make an investment in Scottish art and artists.
The Viewing Room has been made possible through the support of the National Heritage Lottery's Emergency Fund to EP and the support of the William Sysons Foundation. We're hugely grateful for their support.
Callum Innes, CMW1, 2018

Sold

Alan Davie, Insignias for Magic, 2001

£ 550.00

John Byrne, Moonstruck, 2014

£ 400.00

John Bellany, The Barber's Chair, 1986

£ 700.00

Calum Colvin, Fragment 1, 2004

£ 500.00

Adrian Wiszniewski, Tate Etat, 2014

£ 600.00

Many of the featured artists are still working today – and you can support them through Own Art, spreading your payments across a longer period. So Bronwen Sleigh Jattavagen could be yours for just ten monthly payments of £60 over 10 months interest free.

Bronwen Sleigh, Jattavagen, 2013

£ 600.00

Andrew Mackenzie, River Print 1, 2013

£ 400.00

Katy Dove, Double Life, 2004

£ 320.00

Katy Dove, Double You, 2004

£ 320.00

Alasdair Gray, Ina, 2011

£ 480.00

Graham Fagen, My Favourite Flower is the Pansy, 2004

£ 250.00

Louise Hopkins, Landscape with Red, Blue and Black, 2014

£ 540.00

Louise Hopkins, Arrangement with Moving Parts, 2014

£ 540.00

Chad McCail, the competitive reflex is not developed, 2008

£ 420.00

Toby Paterson, St Ives Axonometric Brown, 2006

£ 600.00

Ian McCulloch, The Return of Agamemnon 1, 1995

£ 270.00

Art & Language, Illustrations for Art-Language 10, 2011

£ 350.00

Scott Myles, Reciprocity on Three Planes, 2009

£ 450.00

Imi Maufe, Translating Travels, 2017

£ 270.00

Lisa Milroy, Flowers, 1999

£ 520.00

Carol Rhodes, Roads Buildings (Night), 2014

£ 1,440.00

Eric Great-Rex, If a Bird Lands on your Head does it Build a Nest? (ochre), 2017

£ 300.00

Eric Great-Rex, If a Bird Lands on your Head does it Build a Nest? (purple), 2017

£ 300.00

Eric Great-Rex, Incomplete Meanings, 2017

£ 250.00

Eric Great-Rex, Love Hot Cold Fresh Stale Betrayed Denied, 2017

£ 250.00

Donovan & Siegel, and, 2016

£ 220.00

Ravi Agarwal, Landscape Series 1, 2018

£ 450.00